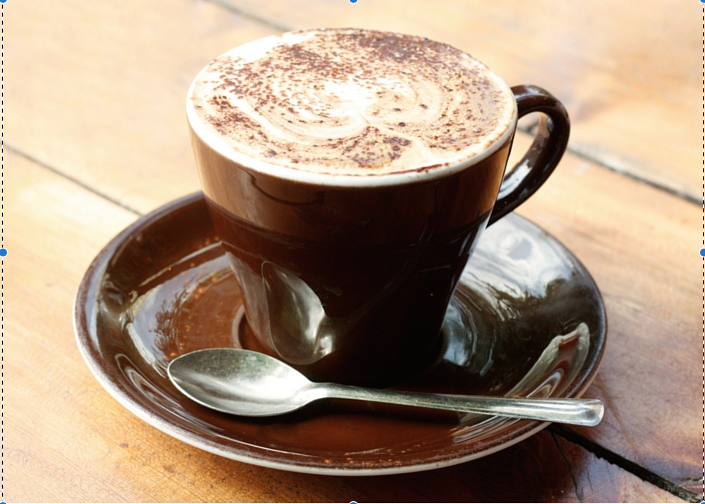 Drinking coffee will leave you dehydrated and geeked out on caffeine. For several decades we've been warned about America's favorite beverage. Yet these dire warnings were largely based on assumptions rather than actual science. A growing body of evidence suggests your morning Cup O' Joe may be good for you! Here's a look at the latest research.
What's in a Coffee Bean?
Coffee beans are actually seeds from coffee cherries. They are picked, dried, and roasted turning them from green to those familiar aromatic brown beans we know and love. It's ironic that a beverage made from seeds has gotten such a bad rap. Green coffee beans are naturally rich in antioxidants including chlorogenic acids, compounds that are readily absorbed in the human body, have antibacterial and anti-inflammatory actions and are associated with many health benefits including a reduction in cardiovascular disease, type II diabetes and Alzheimer's disease. Antioxidants protect plants from disease and pests. Some antioxidants also protect human cells from harm. Roasted coffee beans are loaded with antioxidants (contrary to popular belief, they are not destroyed during roasting) and scientists are slowly uncovering the metabolic fate of each type antioxidant as well as the potential health benefits associated with regular coffee intake.
Potential Health Benefits
A National Institutes of Health study published in 2012 found older adults who drank caffeinated or decaffeinated coffee were less likely to die from heart disease, respiratory disease, stroke, injuries and accidents, diabetes, and infections. Those who drank over 3 cups per day had a 10% lower risk of death compared to those who did not drink coffee. Though this study only showed an association between coffee consumption and a decreased risk of death, it provided some reassurance to people who couldn't seem to give up their favorite beverage. Studies published over the past three years lend strength to the relationship between regular coffee intake and a decreased risk of certain diseases.
Heart Health
A study published in the British Medical Journal's publication Heart, examined diet and artery health in over 25,000 Korean men and women. Those who drank 3 to 5 cups of coffee per day were 19% less likely to have the first signs of atherosclerosis,  plaque buildup on artery walls, compared to those who were not coffee drinkers. Lower intakes were not associated with a reduction in plaque buildup. Drawbacks to this study: diet was examined at one point in time and study subjects were asked to recall their coffee intake over the previous year (people generally don't recall their food / drink intake with great accuracy). Also, keep in mind this study showed an association between coffee intake and artery health, it doesn't prove that coffee reduces plaque buildup on artery walls or that it can prevent cardiovascular disease. More research is needed to understand how coffee intake could potentially support heart health.
Cancer
A recently published study found individuals previously treated for stage III colon cancer who were regular coffee drinkers, consuming at least 4 cups of caffeinated coffee per day, had a 42% lower risk of recurrence of colon cancer and 33% lower risk of dying from the disease. This study found an association between coffee intake and decreased risk of colon cancer recurrence.
Research on coffee intake and risk of various cancers is mixed with some showing it is protective and others suggesting it may increase risk. Keep in mind there are many potential factors that impact cancer risk and risk of cancer recurrence with a sedentary lifestyle, high body fat and alcohol intake strongly associated with increased risk of certain types of cancer. Fruit and vegetable intake is associated with a decreased risk of some types of cancers. As for your Cup O' Joe, time and more research, will tell us how America's favorite beverage fits in the picture.
Should You Increase Your Coffee Intake?
All of these studies on regular coffee consumption include higher intakes. No benefits are noted for lower intakes – one to two cups per day. Keep in mind that some people should avoid or be cautious with caffeine intake including kids, teens, people with anxiety disorders, glaucoma, heartburn or cardiovascular disease. Also, pregnant women should avoid higher intakes of caffeine – more than 3 cups of coffee per day (regular sizes cups). Now about the caffeine – regular intake of moderate amounts of caffeine will not dehydrate you.
If you drink coffee in moderation, enjoy it! Don't increase your intake based on these studies or start drinking if you aren't a regular coffee consumer. Future research will tell us more about the many naturally occurring compounds in coffee, their actions in the body and the potential link between coffee and disease risk.
References
Heart 10.1136/heartjnl-2014-306663
New Eng J Med 2012;366:1891-1904.
J Nutr 2008;138(12):2309-15.
Mol Nutr Food Res 2005;49:274–84.
J Agric Food Chem. 2006;54:8738–43.
Am J Epidemiol 2002;156:445–53.
Biol Pharm Bull 2006;29:2236–4
Pest Manag Sci 2003 Apr;59(4):459-64.
J Clin Oncol 2015 Aug 17. [Epub ahead of print]