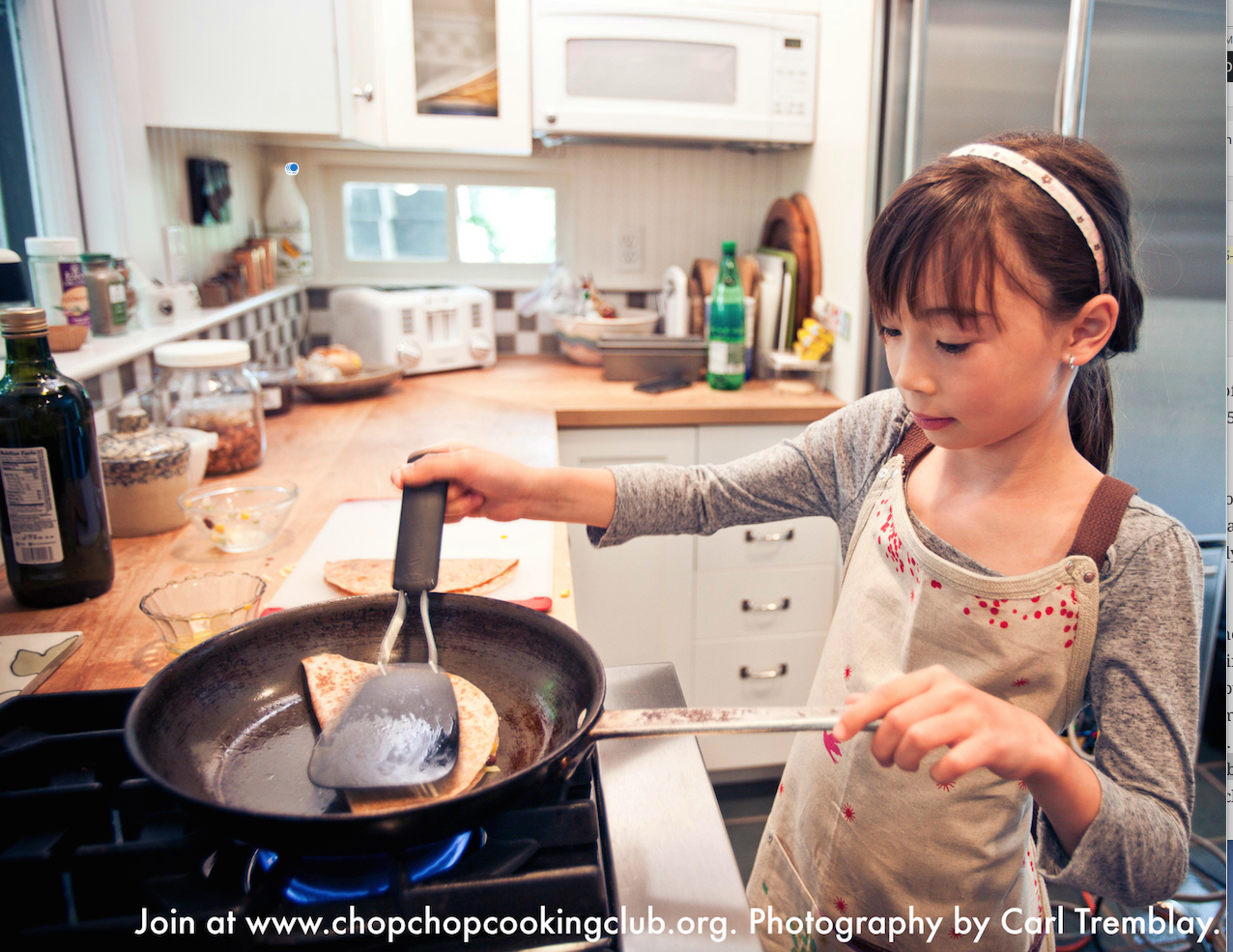 Find out how you can end food struggles with your child and enter to win $25 of Cabot cheese and a subscription to ChopChop Magazine (learn more about both below)!
Help! My Child only Eats French Fries & Chicken Nuggets!
Parents often tell me say their kids will only eat French fries and chicken nuggets. Or, their children stare at their plate because they don't like what you served (hello! that was me!). If your child is a picky eater, I have 3 tips that will help eliminate food struggles and get your children on the path to healthy eating.
Take Your Kids Food Shopping
When we were kids my father did all of the food shopping in our family. And, he often took all three of us with him. We became very familiar with the grocery store and different types of foods within each section. As a parent, get your child involved by taking them to the grocery store or farmers market and let them be active participants. Give your children the power of choice. For instance, in the produce isle, let them choose which new fruit they want packed in their school lunch. Also, if you have a little one who is fearful of new foods, have them try a familiar food in a different form. So for instance, in the pasta isle, encourage them to pick different shapes of pasta, whole grain pasta, higher protein pasta, orzo or rice pilaf. This is a very non-threatening way to open their minds to new foods.
Teach Basic Nutrition
Teach easy nutrition facts in relatable terms. So for instance, if your 4 year old loves to color but hates most veggies you put on the table, get a coloring book about farming. ChopChop Magazine, endorsed by the American Academy of Pediatrics, is my go-to for fun cooking. ChopChop Magazine includes great tasting, budget conscious, easy to prepare recipes, fun food facts and pages full of beautiful pictures that will get kids interested in nutrition and cooking. ChopChop Magazine is perfect for children ages 5 to 12 and anyone new to cooking.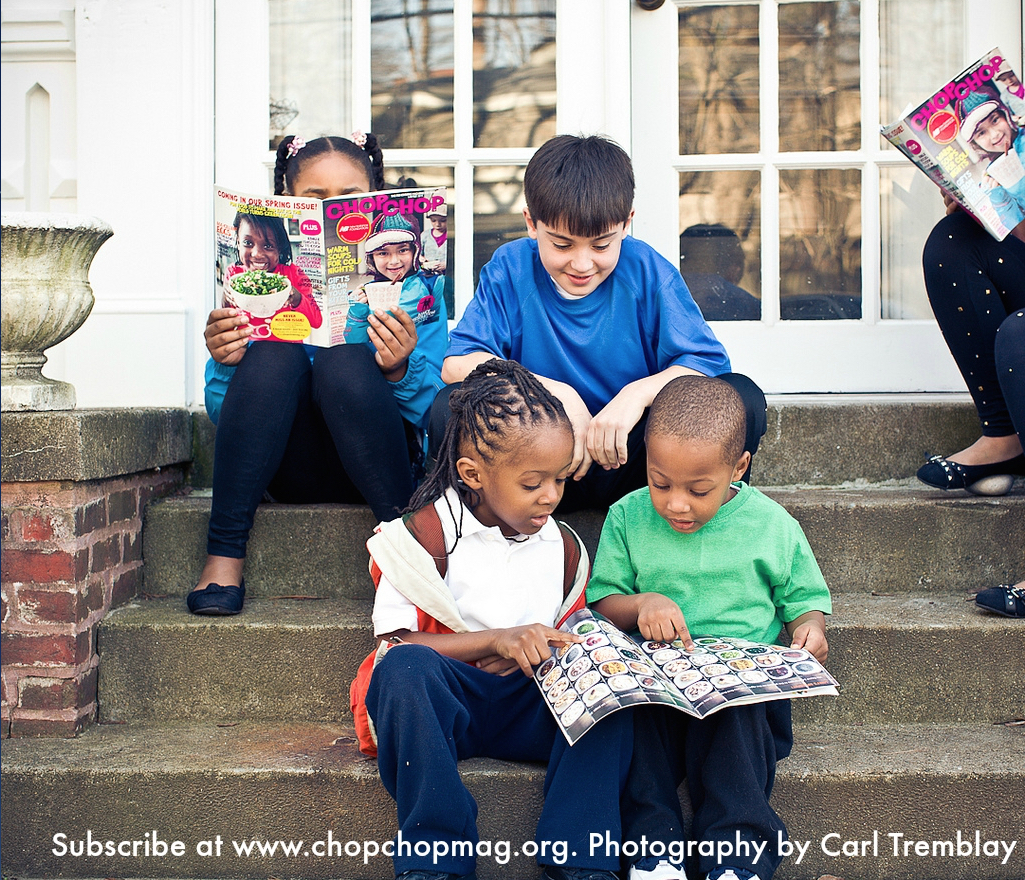 Let Them Play With Their Food
Encourage your child's creativity during cooking and food preparation by letting them play with their food. Give them a few choices on how to prepare the food and what to combine it with. Do they want to eat their carrots raw, steamed, or in a casserole? Also,  let them make fun shapes out of their food (I love doing this!).
Kids will love making Cabot Cheddar mice from crackers, Cabot Cheddar Cheese, a cut strawberry,  mini chocolate chips, and pretzel sticks.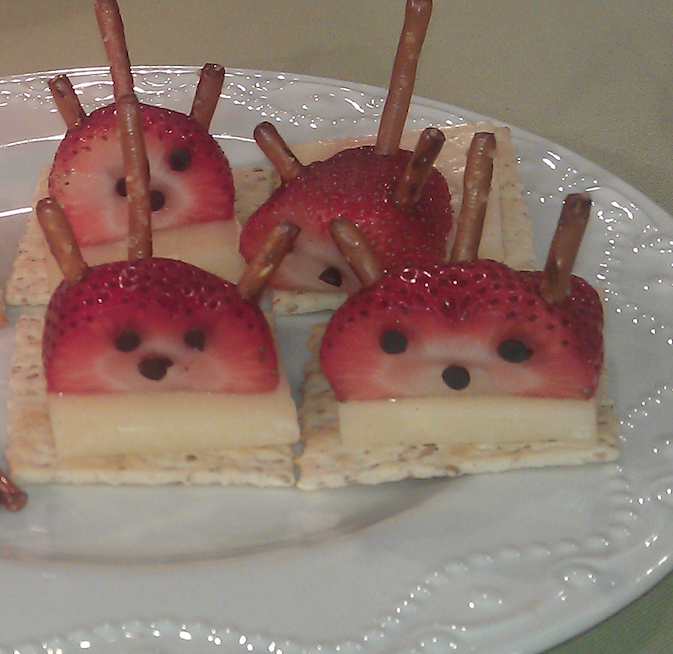 Get excited about nutritious food. Kids will model your healthy eating behaviors but and pick up on your perception of different foods. Don't apologize or say things like "you'll have to eat your peas if you want dessert" because then your little one will relate peas with something that they shouldn't enjoy eating.
Win a 1-year subscription to ChopChop Magazine AND a $25 Cabot Cheese gift box!
Cabot Cooperative Creamery  is a family farmer owned Creamery  that produces world-class cheddar cheese,  dips, sour cream, Greek yogurt, cream cheese, and butter.
ChopChopKids is an innovative non-profit organization whose mission is to inspire and teach kids to cook healthy food with their families. They believe that cooking and eating together as a family is a vital step in resolving the obesity and hunger epidemics. ChopChop Magazine reaches more than 2 million families each year and is endorsed by the American Academy of Pediatrics, was named publication of the year by the James Beard Foundation, and is a two-time winner of the Parent's Choice Award.
They have a free ChopChop Cooking club – their national healthy cooking campaign to invite every family to join and pledge to cook dinner together once a month for 6 months.
Check out their websites:
www.chopchopmag.org
www.ChopChopCookingClub.org
To enter this contest for your chance to win, tweet your favorite way to get your kids cooking with Cabot Cheddar & tag @cabotcheese & @chopchopmagazine in your tweet. Or, "Like" ChopChop Magazine & Cabot Cooperative Creamery on Facebook and comment on both Facebook pages with your favorite way to  get kids cooking with Cabot Cheddar cheese. All entries will be blinded and the winner chosen by a 13 year old chef at 4 pm today (Oct. 30th).