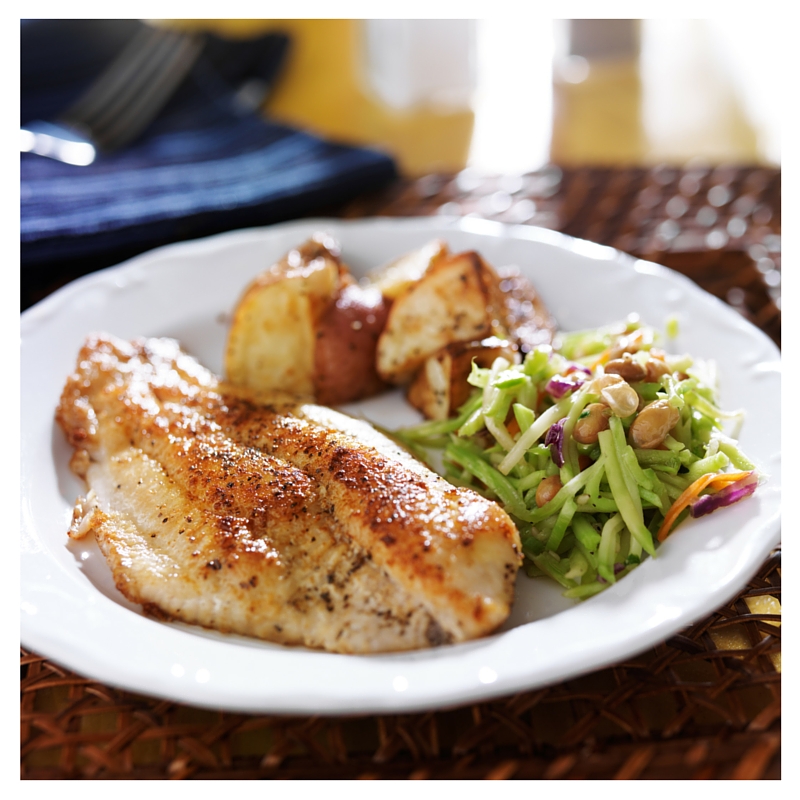 Menu Planning
If spending time on Pinterest boards trying to figure out what you should make for dinner this week isn't exactly your thing, save time and energy by letting a pro do the work for you.  My colleagues at My Menu Pal sell individual meal plans for incredible prices (just $1.49 for 4 entrees, 1 – 2 side dishes with each entree, Nutrition Facts, helpful hints and a shopping list). Check out their current special and E-book by clicking here. If you want to do even less work, consider a meal delivery service.
Meal Delivery Services
There are two different types of meal delivery services – one involves popping the meals in the oven and setting the timer (I call these Heat and Eat). The second kind sends you a box of ingredients and a recipe and its your job to put the meal together (Recipe Creations). Though they cost more than buying the ingredients and cooking for yourself, they save time (and time is money, especially if you work for yourself) and may actually cost less in the the long run if you frequently eat out or food goes bad before you get a chance to eat it.
Heat and Eat
This option is for someone who travels often, is too busy to shop and cook or doesn't want to cook. Your meals will be delivered to your doorstep and your only job is to heat them up. Most of these services have a limited number of selections that you will get tired of eating over and over again for months at a time. However, they also serve as good fill-in meals if you want a few per week to save some time on food preparation and you can cook the rest of the time.
All of the following are nationwide unless cities are specified:
Freshly (most of the U.S.)
For: athletes, general healthy eating, weight loss
* Many athletes will need 4 meals per day or more depending on calorie needs
Good variety of meals though, like all meal services, the total number of options are limited. They add at least one new meal to their menu each week. The entire menu is gluten and peanut free. They also accommodate specific dietary preferences and food allergies.
Meals are delivered fresh and never frozen. Choose from 4, 6, 9 or 12 meals per week. The more meals you get the lower the price per meal. So for instance, 4 meals per week will cost $12.50 per meal while 12 per week will cost $8.99 per meal. Free shipping. You can put your meals on pause or skip a week if you notify them ahead of time.
Fresh n Lean
For: athletes, general healthy eating, weight loss. They have many options you can choose from including: gluten free, organic, vegan, senior, fresh meals, low carb, vegetarian meals. Choose one of these options and then a meal plan (below).
Meal plans available include Standard Plant-based, Low Carb / Low Cal Plant-based, ION Performance Paleo (low carb), ION Performance Protein+ (organic veggies). Each meal is around $9 – $12. Meals are low in calories so most people will need snacks or at least 2 (or for athletes and active adults even more) Fresh n Lean meals per meal. For instance, their ION Performance+ comes in at 1330 calories for 3 meals.
Fuel Food:
For: athletes, general healthy eating, weight loss
Meals are weighed and portioned. Each meal is $7.50 (if you order 300 meals!) or more. Shipping is $5 per meal in FL and more in other states.
Hello Fresh:
For: general healthy eating
Nationwide. No calorie or macronutrient information listed. Starts at $8.75 per meal for 2 or more adults. Vegetarian options available.
Bistro MD:
For: weight loss, general healthy eating (you may need to add more calories)
5 and 7 day programs for weight loss. Women's programs average 1,200 calories per day. Men's – it doesn't say. At 1,200 calories per day I would be concerned about muscle loss esp. if protein intake is low. Use code RD25Off for 25% off and free shipping.
Healthy Chef Creations:
For: general healthy eating
This service includes breakfast, lunch, and dinner options. Dinners start at 15.99 for a "regular size" meal and cost about $21.99 for a "large size" meal (free shipping). Nutrition information isn't listed though you can customize the meals to suit your dietary needs. They include a few quacky things like detox drinks and they don't have a nutrition expert overseeing their meals.
My Fit Foods (AZ, CA, TX, OK)
For: weight loss, general healthy eating, athletes
I love how easy their website is to navigate. They have breakfast, lunch and dinner options with many meals between $5 – $8 (caveat – their meals are low in calories so most people, even those who are dieting will need 3 meals + snacks or 4 or more meals daily). For many athletes – the portion sizes will need to be 3-4x larger so that puts the meals at around $15 – $28 per meal if you are eating over 3,000 calories per day. They also have options grouped by dairy free, gluten-free, low-carb, low sodium, spicy and vegetarian.
Fresh N Fit (Atlanta, GA)
For: weight loss, general healthy eating
Flexible (no subscription required) and they have several options including Paleo, gluten-free, vegetarian, low-carb (< 15% net carbs, which means total carbohydrates – fiber), customized (you can specify no beef, no seafood, no pork etc.). Total daily calories include a 1,200 calorie option and 1,800 calorie option. At 1,200 calories per day I would be concerned about muscle loss esp. if protein intake is low. Active adults will likely need to supplement or order additional meals to get enough calories each day. Try promo code BCH10 or Mark40 to get $10 off your first order or $40 off a week plan.
Perfect Fuel
For athletes, active adults and those who want to lose weight. Perfect Fuel has 3 options: Lean (300-450 calories), Performance (450-650 calories) and Gainz (650-850 calories). Cost: $9.95 – 12.95 per meal if you sign up for 4 weeks, $10.95 – 13.95 if you sign up for 2 weeks.
Christophers To Go (Atlanta, GA)
For: general meal delivery, delivered fresh.
Nutrition information provided.
Options: Paleo, gluten free, dairy free, vegan, vegetarian.
Prices: $4.59 – $21.99 per meal
› Every meal is labeled with ingredients and nutrition information.
› The menu always has vegetarian, paleo, gluten free, and dairy free options.
Sunfare (LA and Phoenix):
They have a few different meal options including Artisan (organic, gluten-free, non-GMO, Vegetarian, and Paleo.
New Orleans: there are many local options. Check them out by clicking here.
Recipe Creations
This style of meal delivery is for people who don't want to shop or measure ingredients but do want to cook. All of the ingredients are measured and delivered to your door along with the recipe. Choose this service if you enjoy cooking but you want the convenience of somebody shopping for you. You will spend time on on meal preparation – sometimes more than 30 minutes. Advantages: no food waste, saves shopping time.
Disadvantages:  if you are short on time this option is not for you because you will spend time cooking. Meal delivery services aren't for very choosy eaters or those who have several food allergies or  sensitivities.
Plated – this nationwide subscription service allows you to choose anywhere from 1 – 7 meals per week. They offer 9 total choices per week including vegetarian, meat and seafood options.
Cost: starts at $12 per serving (for one person).
Nutrition Facts: they estimate their meals are 600-800 calories each. Click on each entrée to find out the nutrition information.
"We're using Plated and love it. We are looking at some other ones (Blue Apron, Hello Fresh, Peach Dish), but Plated is just so user friendly and the app is intuitive," states Brandy O'Neil, RD.
Blue Apron – this nationwide subscription service is flexible and has a wide array of recipes (there are no repeats within the same calendar).  Try before you buy – they list all recipes for each dish on their website (click on one and scroll down).  They also offer free recipes emailed to you each week (scroll down to the bottom of this page).
Cost: starts at about $9 per serving.
Nutrition Facts:  these are provided under each recipe with the caveat that different sizes of produce and amount of oil used will alter the nutrition facts.
Hello Fresh – this nationwide delivery service has three different choices and will, omnivores (meat eaters), vegetarians and a family box.
Cost: starts at $8.75 per person.
Nutrition Facts: none that I could find. They estimate each meal contains 500-800 calories per serving.
Peach Dish –  Southern cooking delivered nationwide.
Cost: though this service is $12.50 per meal, there's additional shipping fee in several states including AZ, CA, CO, IA, ID, KS, MN, MT, ND, NE, NM, NV, OK, OR, SD, UT, WA, WY.
Nutrition Facts: listed as a separate tab on each recipe.
Check out this review of the best meal delivery services by reviews.com.
If you've tried any of these meal delivery services, please leave comments!