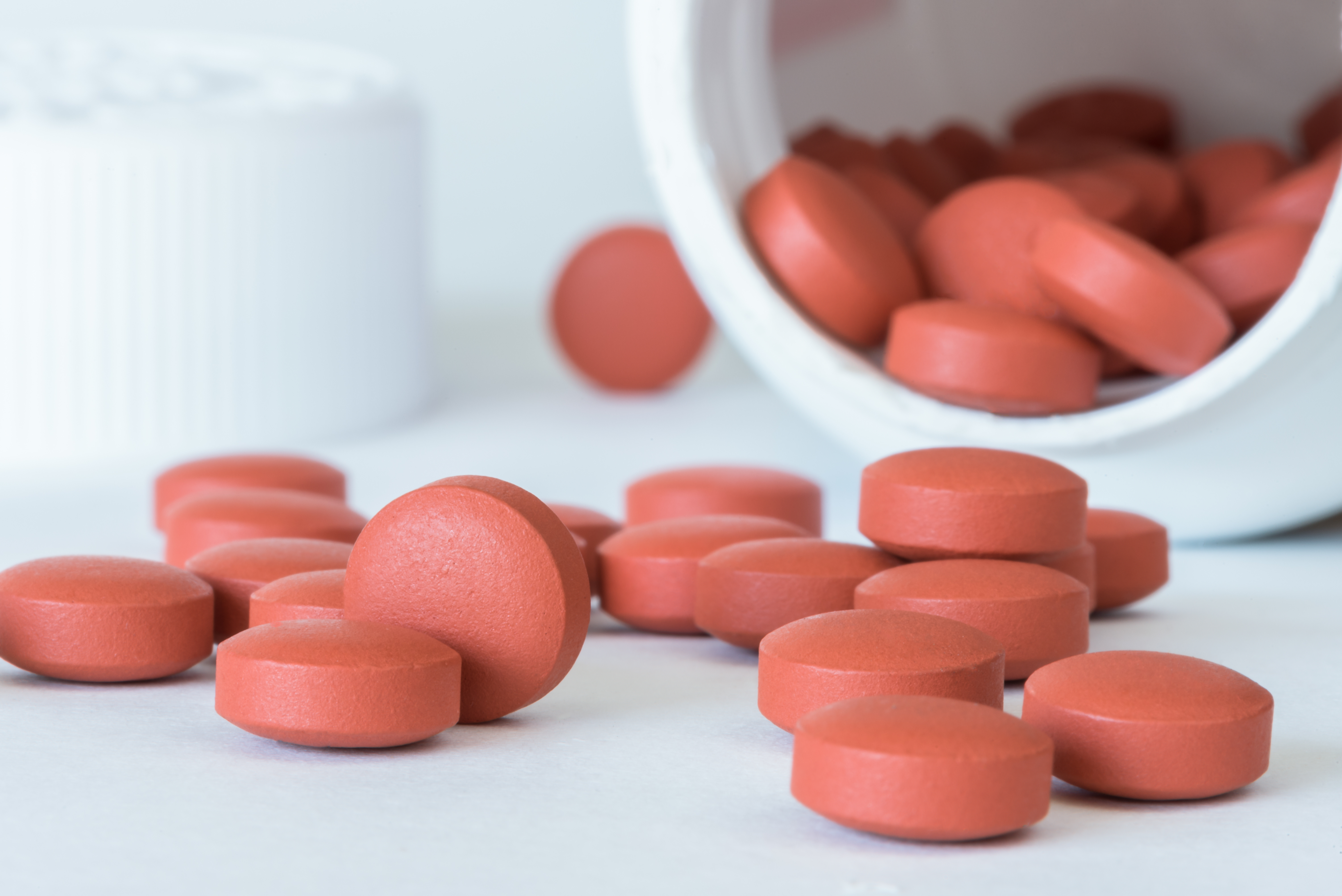 NSAIDs can help decrease inflammation and pain from musculoskeletal injuries, menstrual cramps, rheumatoid arthritis and more. However, they come with some major potential side effects.
NSAIDs can Destroy Cartilage
NSAIDs (non steroidal anti-inflammatory drugs) like ibuprofen (Advil) and indomethacin may speed up the breakdown of cartilage in osteoarthritic joints. They might also inhibit tissue repair. But, not all studies show NSAIDs damage cartilage. It may depend on the specific NSAID. The best study I've seen to date (and also published in a very reputable journal) found older adults (a group that commonly has osteoarthritis) who used NSAIDs including diclofenac, ibuprofen, naproxen, ketoprofen and piroxican for an extended period of time had higher risk of cartilage defects and nonsignificant loss of cartilage compared to nonusers.
Osteoarthritis is very common (athletes, older adults, those who are overweight, those who have been very active their whole life) and is "wear and tear" arthritis; symptoms include joint pain and stiffness.
If you have mild osteoarthritis look for other solutions including curcumin, glucosamine and chondroitin sulfate, and boswella serrata AKBA.
NSAIDs Can Lead to Major Side Effects:
In most cases the increase in risk is statistically significant but very small (see below in blue).
Increased risk of heart attack and stroke. Risk increases even with short term use (1 week) and increases more with higher doses of NSAIDs used for a longer period of time.
The increase in risk is about 20 – 50% higher if using NSAIDs vs. not using them. What does this mean? If you take NSAIDs the risk of heart attack is about 1% per year. 
Aspirin does not increase risk.
Heart attack and stroke risk is greatest in those who already have heart disease though people without heart disease are at risk.
"Patients treated w/ NSAIDs following a first heart attack were more likely to die in the first year after the heart attack compared to those not treated with NSAIDs" (FDA).
Increased risk of a bleeding ulcer in the stomach or intestines. Bleeding often comes without symptoms. Bleeding could lead to death. Risk increases in those who drink alcohol, smoke, take corticosteroids and anticoagulants, those who are older and people in poor health.
Kidney damage
Liver damage; very low risk
Anemia; when used for a prolonged time due to wearing of the stomach lining and therefore decreased absorption of iron and / or an increase in bleeding.
High blood pressure
Central nervous system issues headache, fatigue
Asthma attacks in those with asthma
Risk of bleeding
Hives
Safer Use of NSAIDs
Lower your risk of harmful side effects from NSAIDs by doing the following:
Take the lowest effective dose.
Take your NSAID for the shortest possible time.
Don't take more than one NSAID at a time!
Find other solutions for pain (see my previous and upcoming posts, especially on Instagram).
If you notice any other symptoms including black tar like poop, skin rashes, stomach pain, yellow skin or eyes, nausea, feeling tired, swelling or vomiting, call your doctor ASAP.
Call 911 ASAP if you experience any heart attack, stroke or allergy symptoms including but not limited to shortness of breath, pain in chest, arm or neck; difficulty speaking, headache, blurred vision, droopy face, swelling in throat or face.
Tylenol may be a better option though it can cause liver damage if taken in doses > 4 g per day
NSAIDs (non-steroidal anti-inflammatory drugs) might be okay for very short-term use if you have:
No bleeding history
You are well hydrated, healthy and without renal issues.
Types of NSAIDs:
There are many different NSAIDs on the market and each one has a generic name and sometimes several trade names.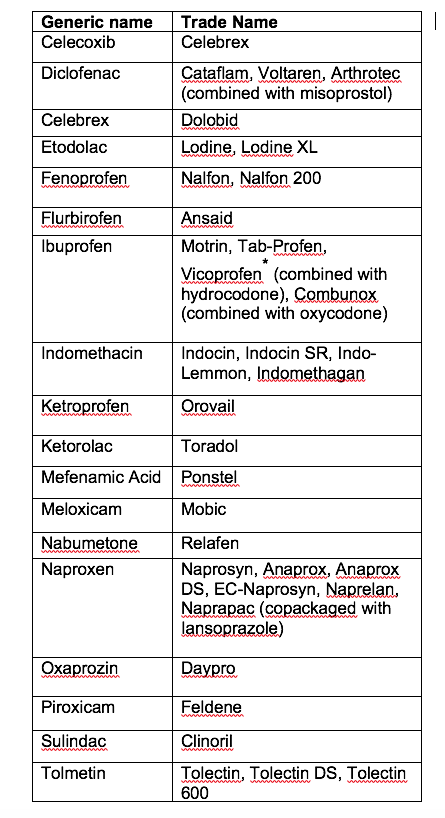 Keep in mind, NSAIDs are not a long-term solution to pain. Also, most NSAID safety data is not from athletes.
References:
FDA
Br J Clin Pharmacol 2010;69(6):689-700.
Ther Clin Risk Manag 2015;11:1061-1075.
Eur J Rheumatol Inflamm 1993;13(1):7-16.
J Prolotherapy 2010;(2)1:305-322.
Arthritis Rheum 2005(52):3137-3142.
Inflammation 2002;26:139-142.
Am J Med 2009;122(9):836-842.
World J Gastroenterol 2010;16(45):5651–5661.