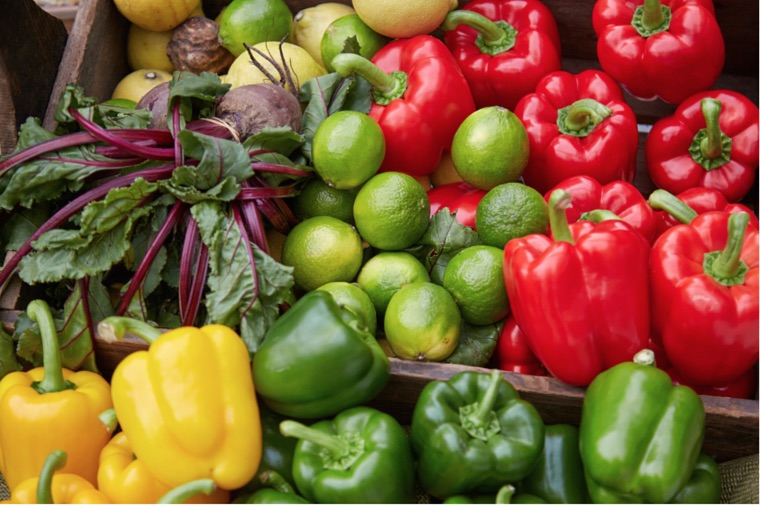 Today is Earth Day, a day focused on building a healthy, sustainable environment. Keep the earth healthy, slash your grocery bill and improve your health at the same time. Here's how:
Avoid Food Waste
In America, food is cheap and always available. This oversupply of food combined with food marketing means we over buy and end up throwing out an average of 31 – 41% of the food we purchase. In addition to throwing your hard earned dollar in the trash can, food waste drains the environment. Rotting fruits and vegetables, the top food wasted, uses fresh water and contributes to ethylene gas, methane and CO2 emissions all of which are harmful for our environment (1). "Food waste now accounts for more than one quarter of the total freshwater consumption and ∼300 million barrels of oil per year" (1). Rotting food produces a large amount of methane gas, a gas that has 25 times the impact of CO2 on global warming (3). Dairy products are second behind fruits and vegetables followed by meat, which has the biggest impact on the environment.
Here's what you can do to avoid waste:
Use a shopping list to prevent impulse buys. It doesn't matter if it's on sale if you will end up throwing it out.
Buy small amounts and only what you need and will realistically use before it goes bad.
Buy frozen and canned versions, which have the same nutrition value and you can use them at your convenience (metal cans are endlessly recyclable)
Keep fruits and vegetables fresh or for longer period of time with products that decrease the production of ethylene gas (find them in your local natural food store in the produce section).
Don't automatically throw food out when the "use by" date arrives. That date is a measure of quality and not food safety. Assess your food to ensure it is still safe (smell your meat, poultry, fish, dairy, nuts and oils; make sure fruits and vegetables are not molded).
Follow these tips from Reader's Digest.
Choose Plant Proteins
Plant proteins typically cost less $ than meat, fish and poultry and they cost less in terms of environmental resources to produce – less water, fewer environmental gases produced. Plant proteins also deliver plant-based compounds that protect the body. When choosing plant proteins you may need more, per meal, to get the right amount of muscle building amino acids.  In addition to swapping out some meat-based meals, consider eating smaller amounts of meat and adding a plant protein as a side dish. Here are some excellent choices based on their nutrition profile:
Peas, split pea soup
Legumes, beans, bean pastas, lentils (I soak lentils for about 45 minutes and add them to a variety of dishes)
Soy foods including tofu, tempeh, edamame
Nut, bean and other flours –  substitute some of the flour in your  recipe for: pecan, peanut, almond, garbanzo bean, fava bean, black bean and other higher protein flours
Buy Staples in Bulk
Whole Foods, Sprouts, Wegmans and similar stores have a bulk section where you can get everything from black rice to oatmeal. Consider shopping in the bulk isle. You'll save $ and food packaging!