If you miss sitting in the stands and watching your favorite team this season, you're not alone. You can't replace the sound of fans, the energy and excitement. However, you can make some of your favorite ballpark foods right at home! Imagine the sweet caramel sent homemade cracker jacks. And notes of deep smoked hotdogs that hang in the air. Plus, who could forget nachos, the perfect 7th inning stretch snack as you munch away any game-time anxiety. We miss America's favorite sport.
As you watch at home you can recreate some of the environment with a few fan favorites starting with Homemade Cracker Jacks. Fresh from the oven, sweet and nutty, there's nothing like making your own version of this old time snack.
Cracker Jacks combine the smooth taste of caramel along with the salt and nutty flavor of Spanish peanuts. If you are craving something a little sweet you can't go wrong with this homemade version.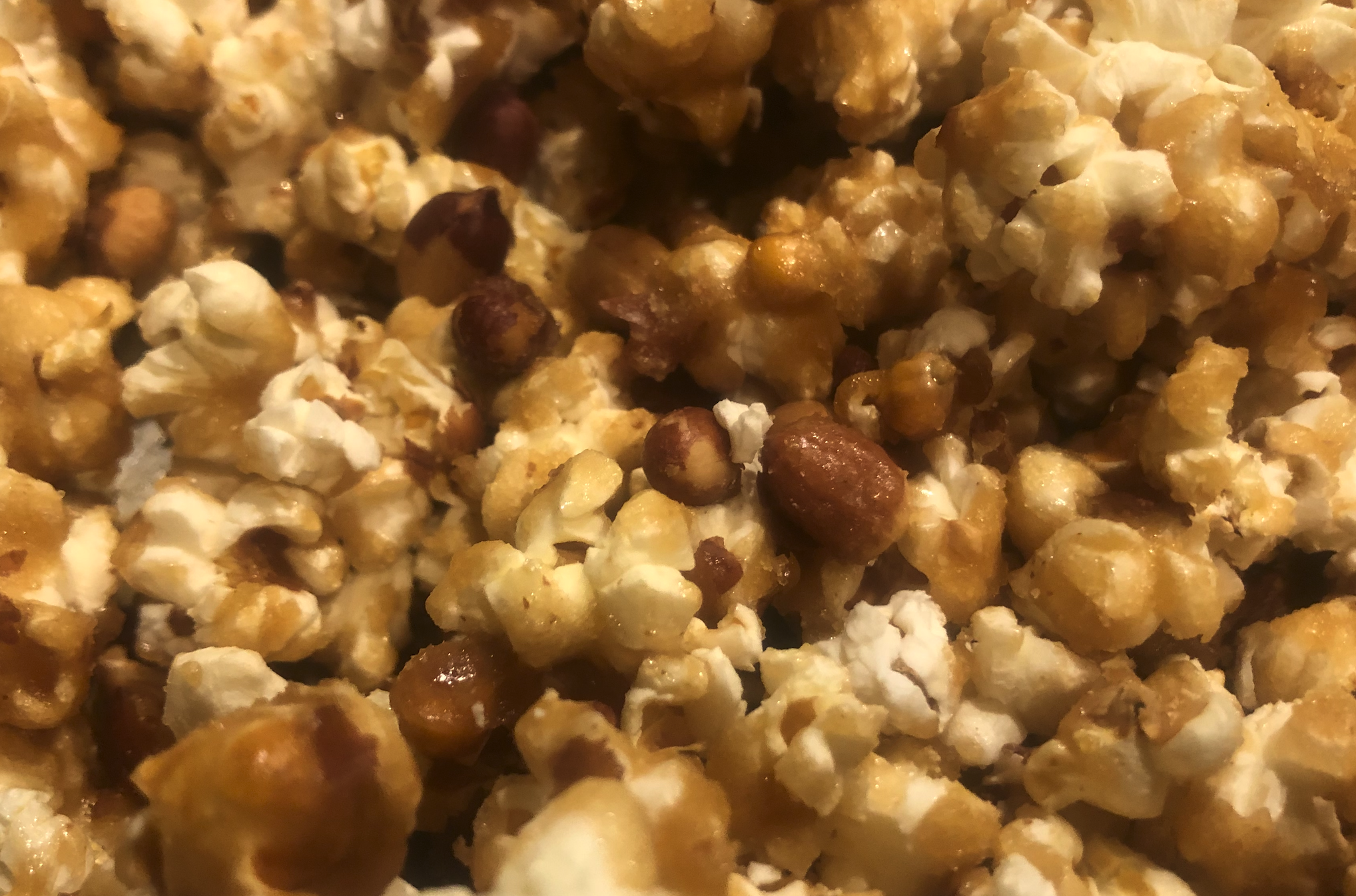 Homemade Cracker Jacks
Sweet and salty, you'll never go back to the cardboard boxed version!
Ingredients
8

cups

cooked popcorn

*You can make popcorn on the stovetop, in a microwave or buy microwaveable popcorn.

1

cup

sugar

1/2

cup

dark molasses

1

Tbsp.

corn oil

1

Tbsp.

water

1

cup

Spanish peanuts (salted)

1/2

tsp.

salt
Instructions
1. Preheat oven to 200ºF.

2. Spread popcorn into a 9" x 12" pan. Sprinkle peanuts on top of popcorn. Set pan aside.

3. Place sugar, dark corn syrup, molasses, corn oil, water and salt in a heavy saucepan and mix.

4. Turn heat on simmer and stir almost continuously with a wooden spoon. Sugar will melt and mixture will turn into a liquid. Cook, stirring almost continuously, until the mixture is uniform and caramelized in color, syrupy and begins to show small bubbles. Remove from heat before it boils.

5. Drizzle evenly sauce over popcorn and peanut mixture.

6. Place pan in the oven and cook for 45 minutes. Stir every 15 minutes while cooking.

7. Remove from heat, cool and enjoy!
Notes
* Microwave popcorn – Pop popcorn in the microwave by adding ¼ cup kernels to a large brown paper bag (or microwave safe bowl covered with plastic wrap). Fold the top of the bag over 3 times. Cook on high until popping slows.