There is little to no evidence that greens powders are important for good health. But, this doesn't mean they are worthless.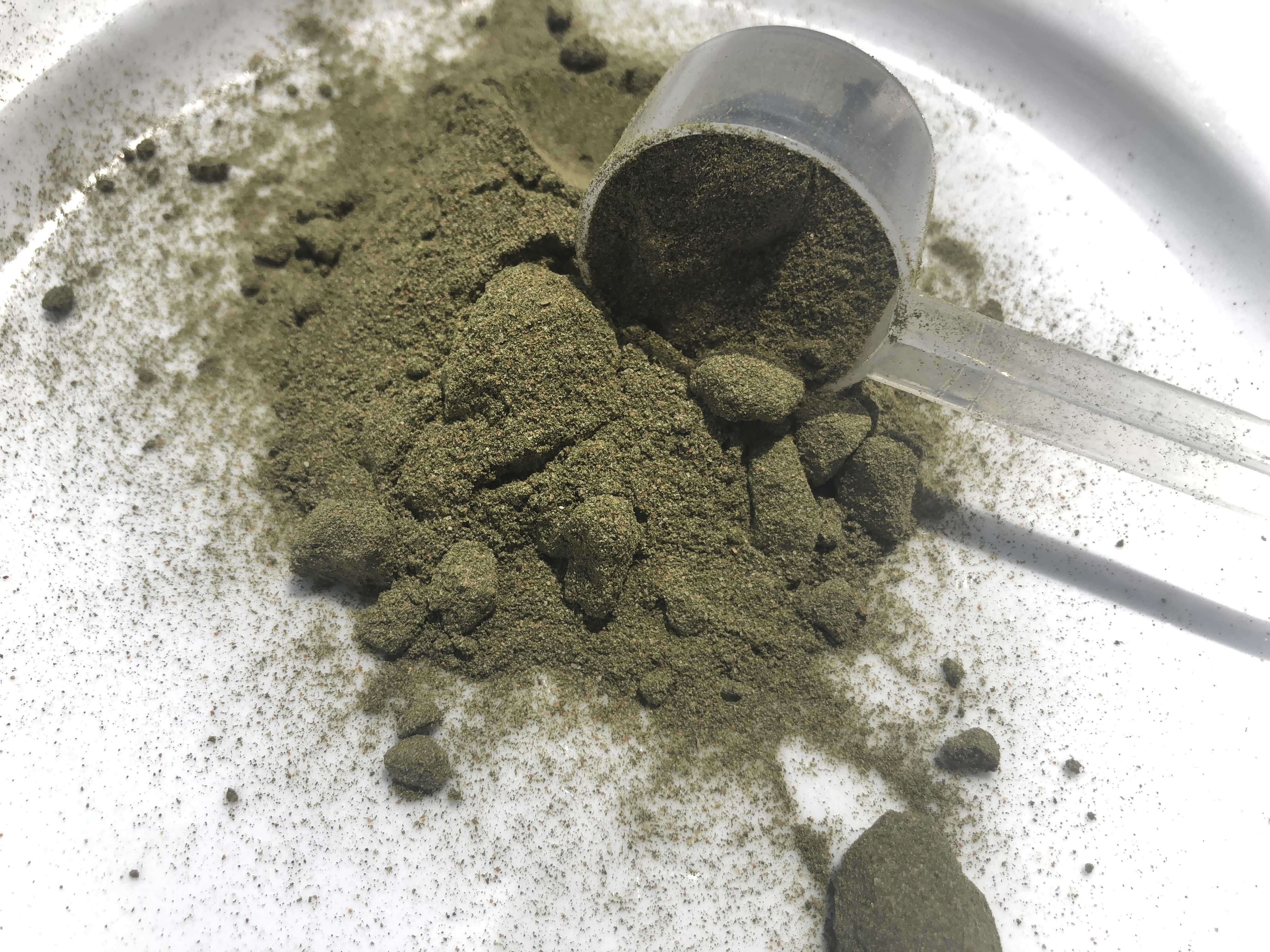 Before you take anything, ask yourself, "what do I hope to achieve by taking this and, is there a better alternative?" If you don't eat greens, figure out a way to eat them (check out the last paragraph here). If you are really stubborn and refuse to eat greens, a greens powder might make a difference. There's little to no good research to tell us it will help you. But, it might help and it probably won't hurt (unless you are on a blood thinner that warrants eating consistent intake of vitamin K rich foods). If you love your greens supplement, try mixing some into meat patties when you are grilling or cooking (read on to find out why).
Health Benefits of Leafy Greens
Leafy greens are good for us. They are packed with vitamins and minerals as well as plant-based compounds that protect our body from harm. Leafy greens are part of the MIND Diet, a diet associated with better brain health and lowered risk of Alzheimer's disease compared to the DASH diet or a Mediterranean style diet. As part of the MIND diet, eat at least 6 servings of greens per week. (1) A diet high in green leafy and cruciferous vegetables significantly reduces the incidence of several types of cardiovascular disease (diseases of the heart and blood vessels). (2) Greater intake of fruits and vegetables is related to lowered risk of cognitive impairment, lowered risk of a number of types of cancer and lowered risk of death from all causes. (3, 4, 5, 6)
Greens Supplements
Greens supplements contain some vitamins and minerals (all of which you can get elsewhere). Some contain fiber, others do not. For most greens powders on the market we don't know if the beneficial compounds in greens are actually found in the finished product. While greens contain antioxidants and other plant compounds that are important for good health, some of these are destroyed upon exposure to high heat and processing. At times cooking (boiling and steaming) improves the antioxidant content of vegetables (7). But, we don't know if this holds true for greens supplements.
I found one good study on dried powders (a wide variety of veggies including beets, broccoli, carrots, celery and more were used) that found several different powders (the kind used by food scientists) improved oxidative stability of turkey patties while decreasing the formation of potentially toxic compounds formed during cooking. In this study the greens powders used clearly contained bioactive compounds that can positively impact human health. (8)
Here's how to add more leafy greens to your diet:
Freeze greens that are about to go bad and blend them and shakes. Very sweet fruits such as mango (I use frozen mango), pears and apples will overpower the bitterness in some greens.
Blend leafy greens into red tomato sauce or other sauces
Coat your favorite leafy green such as kale with olive oil and a little salt and pepper and bake at 350°F for 15 minutes.
Blend them into pesto.
Incorporate leafy greens in your favorite bowl.
Pile pizza with leafy greens.
Add greens to sandwiches and wraps
Add greens to soups (cut finely).
Use greens in stir fry dishes (bok choy is a favorite here).
Massage curly kale with olive oil (yes, massage with your hands) and add a little salt. You won't believe how good this is!
Cut greens into fine strips and add to pasta dishes.
Make a meal from a baked potato with cheese or cottage cheese, leafy greens and nuts or seeds
Use lettuce wraps instead of bread.
Add greens to your omelets, burgers, casserole, pie (dinner pie not dessert pie) and meatloaf.
References:
1 Alzheimers Dement 2015;11(9): 1015-1022.
2 JRSM Cardiovasc Dis 2016 Jan-Dec, 5: 204 8004016661435.
3 Front Aging Neurosci. 2017; 9: 18.
4 Am J Clin Nutr. 2006 May;83(5):1126-34.
5 Ann Oncol. 2016 Jan;27(1):81-96.
6 BMJ. 2014 Jul 29;349:g4490
7 J. Agric. Food Chem., 2008, 56 (1), pp 139–147
8 Nutrients. 2013 Apr; 5(4): 1241–1252.